I joined PRONTO in 2017 and I am employed by BASF SE at Ludwigshafen as a PhD student. Being one of the last 'pieces' in PRONTO, I arrived at Germany in June, 2017, and automatically lost several months of the PhD contract since the whole project will finish by the end of 2019. It was quite challenging, particularly at the beginning, since I started late and still wanted to work things out on time. Several lessons have been learnt throughout my experience with PRONTO. Always prepare earlier for travels. One of the great parts in PRONTO is that ESRs are encouraged and supported to attend many network meetings, conferences and trainings all over the world, which means I need to travel a lot. For a non-EU citizen, applying for visas in time for traveling abroad is quite important, and sometimes varying processing time of applications could impact the planned schedule. Another lesson is about effective communication, in my case I need to talk with the industrial supervisors, the academic supervisor and the process manager of the plant for my case. The support and help from them were definitely critical for me to work on the research project. For example, access to the documentation of the case study and to the industrial data in the first week of my contract saved me much time so that I can focus on the research topic.
Mainly I stayed at BASF SE in Ludwigshafen, Germany. My office was inside a huge chemical production site in Ludwigshafen along the Rhein river. Apart from the chemical plants, many buildings for researchers and engineers are located in the site. This has built a strong connection between the production and the supporting services. During my time there, I got opportunities to talk with engineers and researchers from different departments. This helped me to learn the perspectives of engineering and applied researches, which focus on potential economic benefits of research projects and are result-driven. Besides, I visited a chemical plant in the UK that provided the case study for my research project. Talking with process managers and operators helped me understand the problem and the actual demand from the operating point of view.
Registered as a PhD student at Norwegian university of science and technology (NTNU), I was privileged to visit the campus of NTNU in Trondheim, Norway, for a semester. During my time there, I had discussions with my supervisor in NTNU so that I can have theoretical trainings and PhD courses that are tailored for my research topic. To work on the batch scheduling problem, I have also attended the short-term courses provided by the Center for Advanced Process Decision-making in Carnegie Mellon University. The collaboration between industry and academia in PRONTO provided me great opportunities and support to work in process control and optimization topics.
I also appreciate the collaborations within PRONTO. I have collaborated with Giancarlo, who is the ESR recruited by ABB Ladenburg, supervised by Iiro. This collaboration provided me with insights in the methodology to solve industrial scheduling problems. Besides, I have learnt systematic ways of structuring research contributions in the field of degradation modeling from the collaboration with Marta, who is recruited by Imperial College London under the supervision of Nina.
The life during PRONTO was also with lots of fun. I stayed in Mannheim when I was in Germany. Mannheim is extremely close to Ludwigshafen, Ladenburg, and Heidelberg. This region is one of the hubs in PRONTO; several ESRs hosted by BASF and ABB are located here. We had great fun with numerous ESR dinners in Heidelberg and Mannheim. We also met previous ESRs from Energy-SmartOps and friends of friends and drank beers. Besides, this region is well-known for vacation. People celebrate many wine festivals in the towns along the "Weinstraße", which means "wine street" in English, during the summer and the autumn. The biking day trip to the Weinlesefest in Neustadt with BASF colleagues is definitely memorable for me. Many castles in this region are worth visiting, especially the one in Heidelberg, and it would be great to stay at the old town during summer. Furthermore, I continued to play badminton. I joined a local badminton club and played in badminton tournaments and the local badminton league for three seasons. On the other hand, life in Trondheim was slightly different. I arrived in January, and the nights were very long but sometimes there was marvelous northern light! For tourism, Trondheim has the famous Nidaros Cathedral and tons of museums. The nearby historic city Røros is well worth a visit, where the winter´s market and Olav mines are highly recommended.
To sum up, I had a great time during PRONTO, and I am happy that I chose PRONTO two and a half years ago. I will for sure recommend projects like PRONTO to my colleagues and fellow researchers.
Some photos: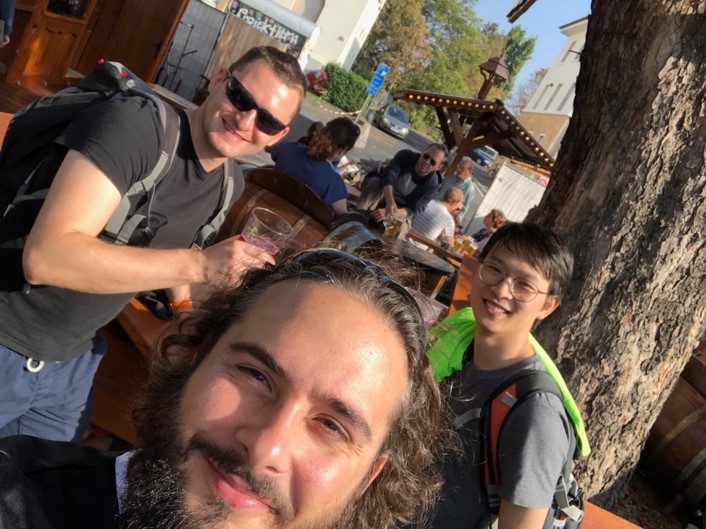 In a wine festival in Germany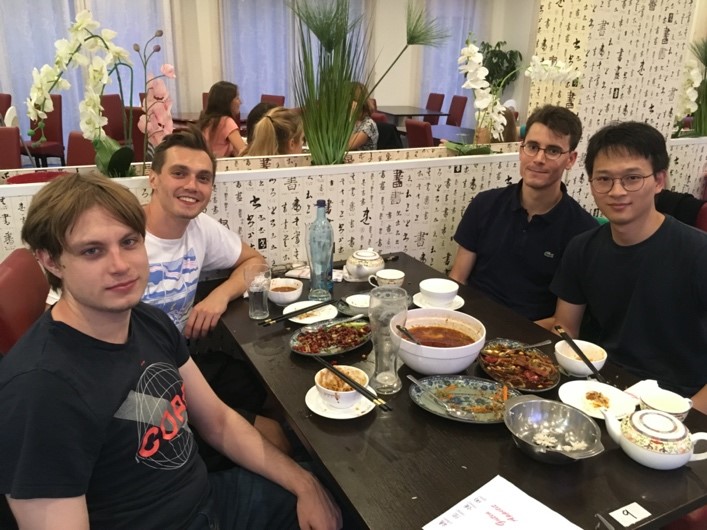 An ESR dinner in Heidelberg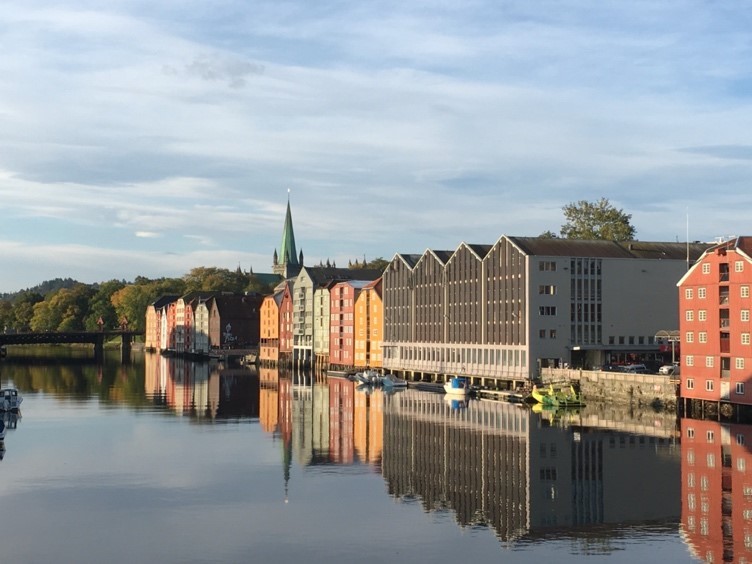 Trondheim city