PRONTO (PROcess NeTwork Optimization) contributes to the EU's Societal Challenges of resource efficiency and long-term sustainability by optimization of the installed assets of the process industries. I am working in particular on condition-based control systems taking account of stress on equipment. My main contributions are… interesting (if I do say so myself), and have been described in articles and papers , and will not be mentioned here again. Let's talk about something else – what does PRONTO actually mean to me?
Probably the most outstanding feature of PRONTO is its international character and I would like to focus on that. As a part of my training, I spent a half of my time with an industrial partner, in my case it was ABB in Norway. I moved to Oslo from London to learn more about the compressors and how to control them. As someone who had spent her whole life at a university, I expected the transition into the industrial environment to be challenging and difficult. Little did I know that the most challenging thing would be… to adjust to the Norwegian climate. I am not sure what I expected moving there in February, but definitely something different. Anyway, thanks to wonderful people that I met at ABB, I was able to push forward my project and get a lot of industrial experience.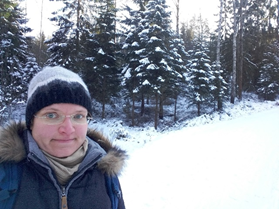 During my time in Norway, I also participated in several conferences and seminars, all of them great in terms of scientific contributions, and some of them in really nice places (like Lillestrøm – which is a pretty exotic location, unless you live in Oslo, because it is maybe 20 km from there…). These conferences, together with PRONTO meetings and collaborations, allowed me to improve my networking skills and gave me an opportunity to work with some of the best researchers in the field.
So what is PRONTO to me? Travelling, getting better at time management, collaborating with people from all around the world, overcoming challenges on a daily basis – not only in terms of a PhD which is supposed to be a challenge, but also in terms of new cultures and work styles, and – surprisingly – quite a lot of fun. Definitely recommend, 10/10.