An interesting feature of the Marie Curie Industrial Doctorate is that each ESR has the opportunity to do various work environments one gets exposed to throughout the course of the project. As I was employed at ABB Corporate Research in Germany, I had the opportunity to spend time at my partner academic institution, the Technische Universitat Dortmund, (TU Dortmund) as well as at the ThyssenKrupp Acciai Speciali Terni steel production facility in Italy (AST).
Since I spent the majority of my time at ABB, I would like to begin with my experience here. The research center was an excellent environment to work as it is conveniently situated on the edge of academia and industry. Therefore, it is academic enough that I was able to learn state-of-the-art techniques but focused enough to always target real-world applications. Furthermore, my colleagues were very supportive and always willing to help me out. This was especially true of my supervisor Iiro whose guidance was invaluable throughout the course of the program.
Visiting TU Dortmund was extremely beneficial to me for a variety of reasons. Up until this program, I've done all my schooling in Canada and as a result I found it a unique experience to see how a university in a different country operates on a day-to-day basis. This experience also extended to teaching as I had the opportunity to assist in teaching a class during my stay. The time I spend at the university was also beneficial to my studies for a number of reasons. One the one hand, I had more interactions with my professor during these stays, and was better able to incorporate his feedback into my work. Further in this direction these university stays were very beneficial in order to understand the requirements for my degree. On the other hand, I had the opportunity to collaborate closer with my university peers. During one of my stays at the university I had more opportunity to discuss with Egidio (another ESR within PRONTO) and we were able to understand each other's work in more detail. From this deeper understanding, the synergies of our work became obvious and we were able to publish a joint paper combining his work on stochastic programming with my work on electricity market modeling and scheduling. Being able to interact with my peers was also beneficial in a less-academic sense. One of the major benefits of being in a university environment is being surrounded by other PhD students struggling with the same problems as yourself. In some sense of the word, it's therapeutic to discussing mutual struggles with a fellow student. This interaction was also great exposure to other projects and areas of research. Overall, I was very happy to visit the university; I had the opportunity to meet many great people doing interesting work. I'm sure some of the friendships I made in Dortmund and with the fellow PRONTO members will last a lifetime.
My other secondment at AST provided me the opportunity to really understand life in a production environment. As a result, I was able to gain hands on experience at the plant as well as have access to site data. It was through this data and these experiences that I was able to generate many of the ideas for my work. For example, while talking to some of the employees I learned that the cost replacing the electrodes of the Electric Arc Furnaces (which are used in steel production to melt scrap metal), are equal to that of the energy required to actually melt the steel. This was interesting to me as the research performed to date focused more on the energy management and ignored the electrode aspects. As a result of this experience, I had the idea to integrate this electrode replacement cost, and the energy costs into a single optimization problem which could effectively balance the tradeoffs between the two costs.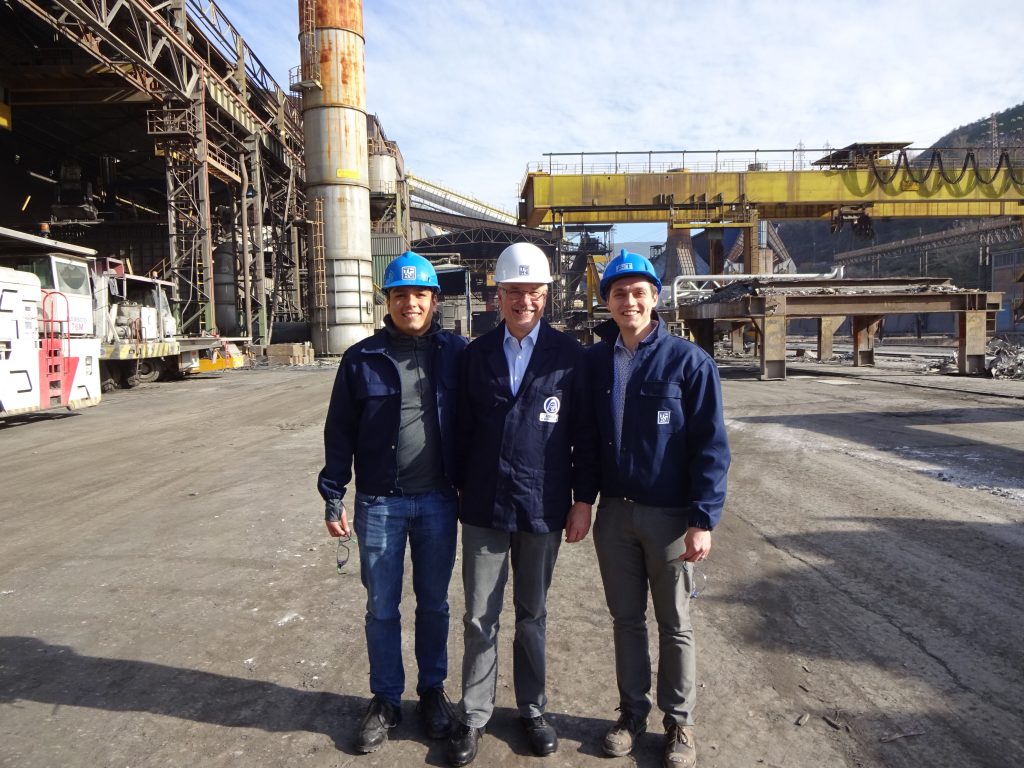 Lastly, I would like to mention the many opportunities that PRONTO provided to travel, both to conferences as well as to the partner organizations within the project. During the project I was able to travel to some of the best conferences in the field in locations all around the world. Additionally, visiting each of the partner organization within the project provided unique insight into the operations of both academic and production sites around the world and the similarities and difference between working and living in other countries.
Overall my experience in a Marie Curie project was dynamic and interesting and I would gladly recommend it to others.