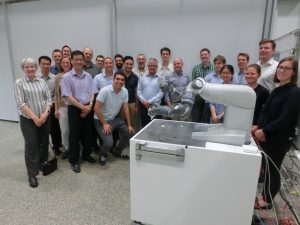 Network meeting in Ladenburg
Host Institution: ABB Ladenburg, Germany
Date: 26th-28th June 2017
This three-days meeting took place in Ladenburg, Germany at ABB Corporate Research Center. The first day of the meeting the ESRs attended a course about Intellectual property rights, protection and management given by the Intellectual Property Department of ABB Corporate Research Center.
The second day of the meeting consisted of a session of presentations delivered by the ESRs on project progress. The session was followed by a project network meeting which included discussion on the project progress, solutions to various challenges as well as future actions.
The third day the participants visited the BASF Ludwigshafen production site where they had an excellent opportunity to see how some solutions developed within previous projects are successfully running in the real production environment.
More information about the BASF Ludwigshafen production can be found here.
---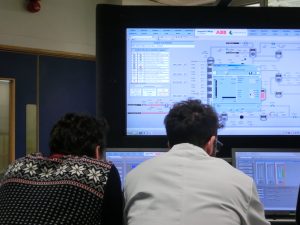 Second Network meeting
Host Institution: Imperial college london
Date: 20-22nd December 2016
During the network meeting, the ChemEng Discovery Space allowed the ESRs within PRONTO to benefit from an unparalleled hands-on educational experience, with the four-storey high state-of-the-art carbon capture pilot plant representing a scaled-down chemical engineering plant- situated in the very heart of London. The centrepiece of the facility is the show-stopping ABB control room, accompanied by the installation of several brand new laboratories kitted out with the latest chemical engineering teaching equipment.
More information about the plant can be found here.